The Latest from Heidi
#bookqw is 'might'y fineHAR
Author Mindy Klasky has started a fun hashtag on Twitter: #bookqw. It stands for Book Quote Wednesday. Each week she comes up with a word, challenges authors to find that word in her book, then post the quote on Twitter. I've been playing along for a few weeks and thought I should share the fun here. This week's word was: MIGHT.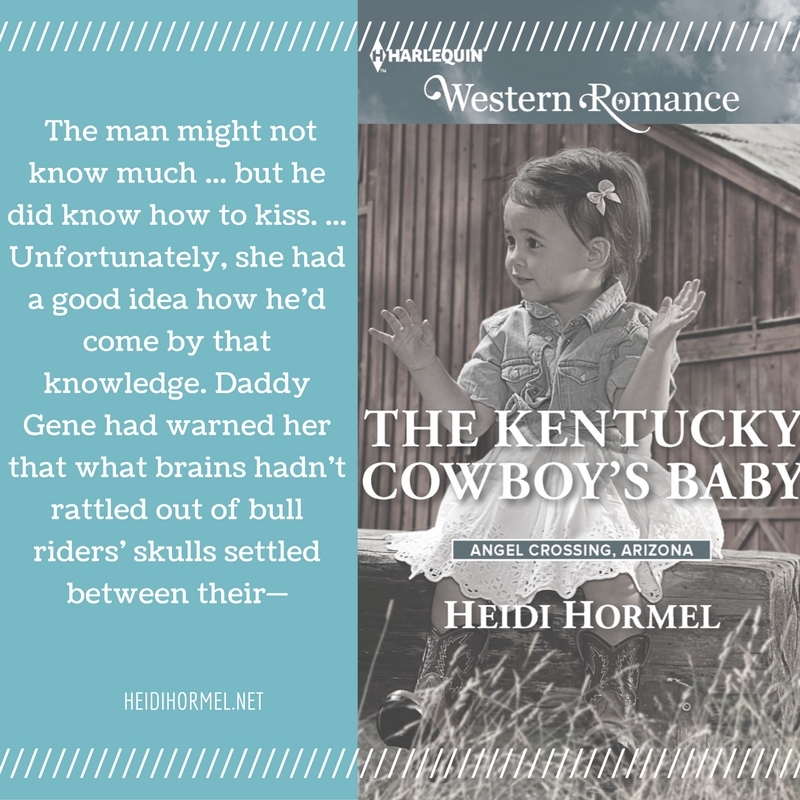 Home on the Grange: Peach Long Cake
Here in the land of chips and pretzels, it's peach time. So in honor of that, I found this recipe, which is a dump into one pan sort of thing, in the 1950 Pennsylvania State Grange Cook Book. It's just peachy!
Peach Long Cake
1/2 cup sugar, 1 teaspoon cinnamon, 3-4 sliced peaches. Mix and put into 8×12 baking dish. Beat together: 2 cups flour, 6 tablespoons sugar, 4 teaspoons baking powder, 3/4 teaspoon salt, 1/3 cup shortening, 1 large egg (unbeaten), 1/4 cup sugar, 2/3 cup milk. Put over top of peaches and top with 1/4 cup soft butter, 1/4 cup sugar, 3 tablespoons flour. (I would think this last is like a crumb topping — this recipe is a little sparse on directions).
Bake in moderate oven* 40 minutes.
*Moderate oven in this cookbook is 350-400 degrees.
What the rebate?
In just over a week, I will be signing books at Reader's Cafe, 125 Broadway, Hanover, Saturday, Aug. 27 from 1-3 p.m. For those of you who come out and purchase a book that day, you will get a $1 rebate on the spot, in cash for each of my books purchased* — my little end of summer gift to you!
*The rebate can be combined with other offers (up to $2 off including rebate)! The books can be my current KENTUCKY COWBOY'S BABY or a previously published one.
Home on the Grange: Clabber Girl
I saw this title and couldn't resist: Clabber Girl Drop Cookies — especially because when I saw it I read it as CLOBBER! Know why they are Clabber Girl? My guess is that it was a recipe from the Clabber Girl company (which makes leavening agents). In any case, here is the recipe from the 1950 Pennsylvania State Grange Cook Book: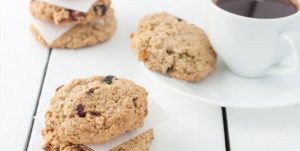 Clabber Girl Drop Cookies
1 cup shortening
2 cups brown sugar
2 eggs
1 cup buttermilk
1 cup raisins, chopped
1/2 cup nut meats, chopped
4 cups flour
1 teaspoon nutmeg
1 teaspoon vanilla
1/2 teaspoon salt
1 teaspoon baking soda
1 teaspoon baking powder
Cream sugar and shortening, add eggs [the baker doesn't say when to add the vanilla but I think it would be here]. Dissolve the baking soda in buttermilk [this is what it says, but I think there may be a foamy reaction]. Sift flour, baking powder, salt and nutmeg, then add all together [wet and dry ingredients]. Add nuts and raising. Drop from spoon on cookie sheet. Bake 12 minutes in 325 degree oven.
@FreshFiction #giveaway: Feline Overlord approved
With new book out in August (and another in October), I'm going a little overboard with #giveaways … but then again, why not? So here's a prize pack that's being featured on Fresh Fiction — you can see the Feline Overlord's excitement in this photo. Check it out!
Friday Fricassee: Sliders
I know I usually nab recipes from the Pennsylvania State Grange Cook Book but today, I'm going modern with sliders. Specifically, ham and cheese mini sandwiches on Hawaiian bread with poppy seeds. (A friend and her husband call a similar version Rosies.) We're having a pot luck tomorrow with our writers group and this is my contribution. I'm still trying to decide if I can keep them warm in a slow cooker and what whether to make a turkey version?
Hawaiian Ham & Swiss Sliders
24 Slices of deli honey ham
6 Slices of Swiss cheese, cut into fourths
1/3 cup Mayonnaise
1 tablespoon Poppy seeds
1 1/2 tablespoons Dijon mustard
1/2 cup Butter melted
1 tablespoon Onion Powder
1/2 teaspoon Worcestershire sauce
2 packages (12 count) KING'S HAWAIIAN Original Hawaiian Sweet Dinner Rolls
Preparation
Step 1
Cut rolls in half and spread mayo onto 1 side of the rolls. Place a slice or two of ham and slice of Swiss cheese in roll. Replace the top of the rolls and bunch them closely together into a baking dish.
Step 2
In a medium bowl, whisk together poppy seeds, Dijon mustard, melted butter, onion powder and Worcestershire sauce.
Step 3
Pour sauce over the rolls, just covering the tops. Cover with foil and let sit for 10 minutes.
Step 4
Bake at 350 degrees for 10 minutes or until cheese is melted. Uncover and cook for additional 2 minutes until tops are slightly browned and crisp. Serve warm.
Awesome August
It's August and that means THE KENTUCKY COWBOY'S BABY is out in the wild to be snatched up by readers. In honor of Book 4 in the Angel Crossing, Arizona series, I am doing a book signing @ Reader's Cafe on Aug. 27, offering $1 off coupons (just contact me), and running a number of #giveaways (keep an eye on my FB page for details).
Today's fun is a sneak peek at this book filled with llamas, alpacas, bull riders, and babies!
Excerpt ….
Pepper's stiff shoulders and etched-in-stone chin told him she wasn't giving up or giving in without a little more fight. She might have been down, but she wasn't out. "Since you already settled the housing with your mama, I don't see that I can take issue with that. I'm sure I can find your daughter care. She's a sweet baby. I need some assurance you won't sell out from under me and I want a chance to buy Santa Faye Ranch before it goes on the market."
"If that's legal, sure why not." AJ didn't care who bought the property. He just needed the money. "When everything's settled and I'm ready to sell, I'll let you know."
"Wow. So kind of you to tell me when you plan to sell my home."
He almost laughed at her snarky comment. He might appreciate her backbone and the way she filled out her scrubs…jeez…..what was his problem? "Promise." Her gaze stayed on him. He couldn't look away. "Cross my heart, hope to die, stick a needle in my eye." Now, what had made him say something that juvenile and stupid?
She laughed. "You know, Daddy Gene said that same thing." Suddenly, she stopped smiling.
Her face settled into lines of pain, her eyes darkening. He knew that pain. He was feeling it too. Missing Gene. The man who'd helped him become…a man with his rough-and-tumble advice and affection. AJ reached out and dragged her into a hug, pulling her against him to stop the pain, for both of them. "I'm so sorry. I know how much Gene loved you and your mama."
She didn't move and he stared out over her head and into the expanse of scrubby desert and mountains around them. He'd never been in mountains with so little vegetation. In Kentucky, the only time a mountain looked this bad was after mining. Here it was the natural order of things. The lack of green wore on his eyes.
"I miss him. I miss him so much," Pepper said in a hoarse whisper.
AJ wasn't good at this sort of thing, never had been. But he couldn't walk away from her sadness and tears. "I know, honey," he said. He looked down at her, where she'd buried her face into his shoulder. Her hair was pulled back from a center part to a loose and messy bun at the back of her head. It had streaks of golden red in the light brown. The lush fullness surprised him. She appeared so tightly wound except for the softness of her hair, and her brightly colored toenails. No way should he be spending so much time determining the exact color of her hair or noticing that she had daisies painted on her toenails. He relaxed his hold a little, needing some space between them. She clutched at him.
"Not yet," she whispered as a breath shuddered from her.
He brushed his cheek against her temple and he nearly kissed her, wanting to soothe her distress and let her know she wasn't alone. Instead, he held her loosely against him. He could guess what her curves would feel like and what they might do to him if he pulled her closer. He wasn't that much of a dog.
Her scent of spice and citrus filled his head, such a sweet fresh smell. It reminded him of the time between spring and summer, full of promise.
"Did Daddy Gene really talk about us when he was still riding bulls?" she asked, not moving her face from his shoulder.
"Sure." This topic was much safer than where his mind had gone when his hand encountered the sexy deep curve of her waist. He'd just stopped himself from testing the swell of her hip. He kept his eye on a large cactus in the near distance. "He said that Faye loved turquoise and pepitas. Pumpkin seeds." Pepper nodded so he went on. "He said you refused to let him get you another horse when yours died from colic." Crap. Why had he brought up that story? He could feel the sadness course through her as she burrowed into his shoulder again, like she could hide there forever. Surprisingly, he would have let her if it would have helped.
"Toni," she said, her voice muffled. "Her name was Antonia. I didn't think I'd ever not be sad again. For a while, I wanted to be a vet, but then when Daddy Gene got sick the first time, I realized medicine—human medicine—was for me." She relaxed against him.
He wrapped his arms more fully around her, wanting to…he wasn't sure what, other than make her feel better, to lessen the sadness he felt in her every muscle and he heard in her voice. She hadn't asked for this any more than he had. They both needed to weather the situation as best they could. He could guess at her sorrow now. It was an echo of his own. He missed Gene. He'd been someone AJ knew he could count on if anything went wrong. He hadn't kept in close touch during the years after Gene left the rodeo, but he'd known his cousin would be there if he needed him. "I'm sorry I didn't get here earlier. Before Gene passed, but…there was my little girl, EllaJayne, and her mama."
Pepper stiffened and not from sorrow. Crap. His smooth tongue had deserted him. He usually wasn't so clueless with women.
She pulled away and turned her head but he saw her wipe at her eyes. "I'm good now," she said with taut determination. "What do we do? Shake hands?"

Home on the Grange: No stove needed
Searching through the 1950 edition of the Pennsylvania State Grange Cook Book, I found a recipe for Marshmallow Pudding. I can't say I'm going to try this one, but it certainly would be easy to throw together. It even tries to be healthy with a heapin' helpin' of fruit … but then there's the cream.
Marshmallow Pudding
1 pound marshmallows, 1 pint cream. Pour cream over marshmallows. Let stand two hours. Add 1 can crushed pineapple, 2 bananas*, 2 oranges*.
That's it! I think you could add a bit of coconut and walnuts too 🙂
So in honor of this easy to make recipe, here are chances to "easily" get free books. Comment on my Author Facebook Page's Alpaca and Cat video here. OR Go to my Amazon Giveaway. Then keep an eye out on Goodreads (and on my blog, FB and Twitter) for details about a giveaway there. This is all because August will be release month for THE KENTUCKY COWBOY'S BABY (Book 4)!
Don't forget THE ACCIDENTAL COWBOY (Book 3) is 50% off at Harlequin.com with the code: 50CELEBRATE
*It doesn't say to but I think the fruit should be cut up and if you're really into ease, I'd suggest canned mandarin oranges, drained, for the oranges.
« Previous Page
—
Next Page »